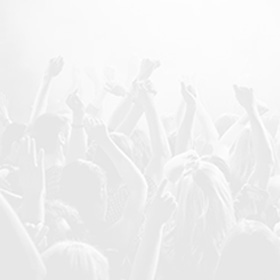 Poetry Slam
Kavalierhaus Musikakademie Rheinsberg
16831
Rheinsberg
Tickets from €15.00
Concessions available
Event organiser: Musikkultur Rheinsberg gGmbH, Kavalierhaus der Schlossanlage, 16831 Rheinsberg, Deutschland
Information on concessions
Kinder und Jugendliche zwischen 3 und 18 Jahren, Studierende, Auszubildende, Schwerbehinderte (ab 70%), Wehrdienst- und Bundesfreiwilligendienstleistende, HelferInnen im sozialen Jahr, ALG-EmpfängerInnen sowie BesucherInnen gemäß Asylbewerberleistungsgesetz erhalten einen Nachlass von 50 %, wenn nicht anders angekündigt.
Der Nachweis ist am Eingang unaufgefordert vorzuweisen.

Bei uns gilt der Familienpass Brandenburg.

RollstuhlfahrerInnen wenden sich bitte direkt an den Veranstalter, Tel.: 033931 721-17, oder an die Tourist-Information Rheinsberg, Tel.: 033931 34940

Theaterkasse: Ticketverkauf ab einer Stunde vor Veranstaltungsbeginn am Veranstaltungsort.
Theaterkassenaufschlag: 2 €
Event info
Fünf Top-Poet*innen treten beim BEST OF POETRY SLAM gegeneinander an, moderiert von den beliebtesten Slam-Moderatoren, präsentiert von Kampf der Künste. Diese fünf wollen nicht weniger als deinen Kopf, deine Ohren, deine Gunst. Und wir bringen sie zu dir, die besten unter ihnen auf die Bühne in Rheinsberg.
Aber es geht niemals nur ums Siegen, es geht um den Moment, um ein Gefühl, das jeden Slam eint: ein Teil der Magie zu sein, die aus Geschichten entsteht, ein Teil der Welle zu werden, die dieser Abend in sich trägt. Das gilt für jeden Poeten, für jeden BEST OF POETRY SLAM. Es geht um nicht weniger als Worte und Wahnsinn, um Poesie und Genie und jeder Text eine Welt, die erst in deinem Kopf entsteht.

Bei schlechter Witterung findet der Poetry Slam im Schlosstheater statt.